Coffee With
Dr. Judy
Grab a cup of coffee and join me for a chat. We can get caught up on old times or share a favorite story or memory. Social media has descended upon us with a vengeance and the pandemic has ended our coffees together. Topics of interest we may have in common are being a parent or grandparent, teaching and schools, senior living, writing poetry, Amana, Iowa, C.H. Wendel and Letter Press printing.
Over the last almost 50 years as an educator, I taught at Weeks Junior High, was an administrator at Brody Junior High, Des Moines Technical High School., Central Campus and Adult Education. I taught for nearly 10 years for various colleges and universities including Drake, William Penn, and Des Moines Area Community College.
If you are a friend, colleague, classmate, letterpress printer or one of my thousands of students, I am sure we will have lots to chat about. I am retired from traditional teaching but still have lots to share and the urge to keep teaching and learning. I want to learn about you and what you have been doing since we last were together.
I have been doing quite a bit of creative writing and would like to share with you some of my poetry and future publications. I am working on the story of my life with Chuck Wendel and serving as his caretaker for most of our time together after his stroke. I have looked back at all those unfinished stories and creations of my past and am working on several you might like to see. Being alone now gives me time to learn more about new technology and use it to reach out to former students and friends.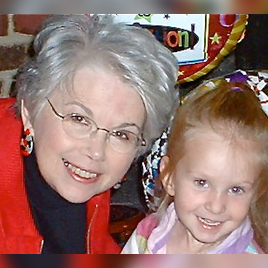 I am glad we found each other again.